Huntsville Festival of the Arts (HFA) is seeking the public's help in finding part of a sculpture that's gone missing from River Mill Park.
Two large, ephemeral wooden figures had been woven by artist Marc Walter in late July. The installation, called The REACH, featured two stylized people reaching toward one another. It was intended to celebrate how the community is strong together, even though individually we are apart thanks to the COVID-19 pandemic.
But today, the HFA discovered that the statues had been taken apart. While three halves remain in the park, a fourth piece is missing.
"Either it has been taken by someone or is at the bottom of the river," reads a post on the HFA Facebook page. "We hope that it has been taken, and that whoever is responsible will return it… It's heart breaking that someone has tampered with them. We hope for a happy ending."
Anyone with information about what happened to the sculpture is invited to contact the HFA at 705-788-2787 or info@huntsvillefestival.ca.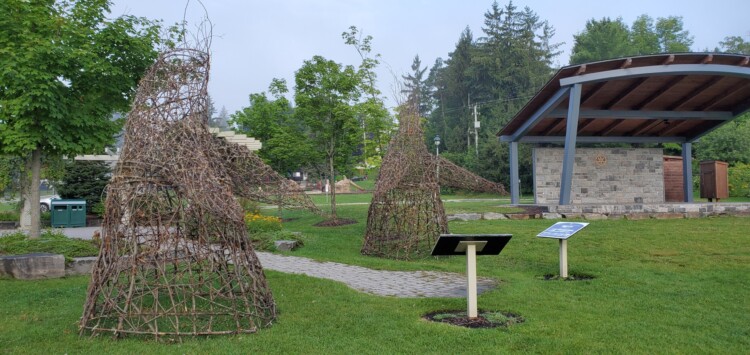 Don't miss out on Doppler!
Sign up here to receive our email digest with links to our most recent stories.
Local news in your inbox three times per week!
Click here to support local news