This calendar is reserved for non-commercial community events. What does that mean? Your event must be free or of nominal cost, available to anyone (although adult-only events are fine), and not for profit (but we do make an exception for artists showing their work who would profit from any sales made and musicians hosting small-scale concerts). Not sure if your event fits? Drop us a line at [email protected] to check, or go ahead and submit anyhow – submissions are moderated and we'll approve yours if it fits our criteria. Thanks for helping to make Huntsville a vibrant community!

Upcoming Events
Events Search and Views Navigation
December 2018
Celebrating the 125th anniversary of Algonquin Park through the wonderful World of Art. SEPTEMBER 21- DECEMBER 15 Art Gallery is open to all from 9 am - 8 pm - All year, 7 days a week. Gallery Staff is available from 9.30 -12 and by appointment. Deerhurst Staff is also available for immediate assistance after 12pm
Find out more »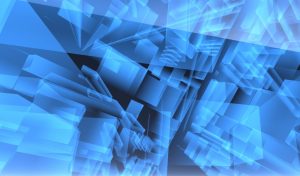 Explore music in a new way by experiencing The Empty Room, an interactive virtual reality piece by French composer and media artist Christine Webster. The gallery and cafe at The NAISA North Media Arts Centre in South River has new extended hours - 8 am to 4 pm.
Find out more »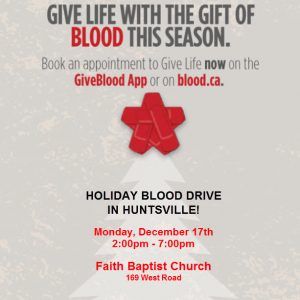 Give the gift that can't be bought. This holiday, join #CanadasLifeline by donating blood at a blood drive near you!
Find out more »
Participate in the creation of music as a group. If you think you don't have a musical bone in your body you will soon find out just how wrong you are. If you have a heartbeat you can drum. The music is achieved through listening and finding your place in it. Drums and percussion instruments are provided or you can bring your own. Hand drumming has proven health benefits, and besides that.. it's just plain fun
Find out more »
Christmas Break Camp and / or  New Year Camps Dec 21st,  27th, & 28th, 2018 and/or January 2nd, 3rd & 4th, 2019 Art camps for Ages 6 to 12++ 9:00 AM to 4:00 PM  
Find out more »
Come out for a free Public Skate sponsored by Faith Baptist Church at the Canada Summit Centre on Saturday December 22 from 12-2 pm. Invite and bring your family and friends for a great time together! See you there!
Find out more »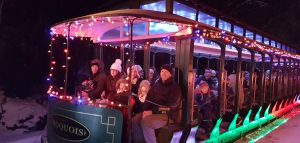 The Portage Flyer Christmas is what we like to call a "supermagicated" event that has become a tradition among families looking to spend some great quality time in the fresh air and surrounded by holiday spirit. Arrive and enjoy complimentary hot chocolate and cookies (while supplies last) and purchase your tickets enroute to boarding the Portage Flyer Christmas Train Ride. Date & Time: Saturday, December 22, 2018 from 5:00 p.m. until 8:00 p.m. (last train leaves at 7:30 pm) Admission: $5.00…
Find out more »
The shows will take place in two 40 to 50 minute sets. David's usual set up includes 5-10 Quartz Crystal Bowls, 8-10 Paiste Planet and Symphonic Gongs and 2 Persian Santoors
Find out more »
All Saints' Anglican invites you to share in Christmas Services: Monday 24 December 2018 at 3:30-4:30 pm ; 7:00-8:15 pm ; 10:00-11:15 pm . Holy Eucharist & seasonal music at all services.  Tuesday 25 December at 10:00 am Christmas Communion.  www.allsaintshuntsville.ca
Find out more »
Make Christmas Eve At Faith a part of your family's Christmas Eve traditions. Join us at Faith Baptist Church on December 24 for one of two Christmas Eve services (6 & 8 pm) at 169 West Road, Huntsville. It'll be a special and memorable time together for your whole family as we sing familiar carols and explore the Christmas story all in the celebration of the birth of Jesus Christ!
Find out more »
+ Export Events