Community
The District's 2018 Pay it Forward Muskoka grant program is now open and applications will be received until noon Friday…
Commentary
This is the final installment in the 2018 series of commentaries from municipal politicians which allowed them to tell you, in…
Sports
For more information on Indoor Adult Soccer, visit huntsvillesoccer.ca. The four-team league features four-on-four, hour-long games with each team having…
Entertainment
Bridge is a partnership game.  If you can rely on the bids of your partner, you usually make your contracts.  If you or your partner often stretch your bids, neither can rely on the bids of the other, and you get into trouble. 
Business
It took only one encounter with someone using hearing aids for the first time to convince John Tiede that they…
Extraordinary People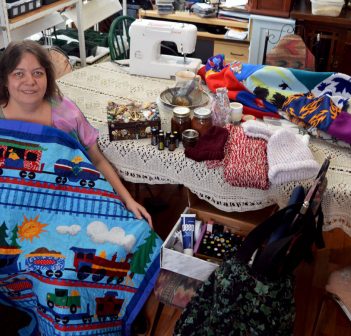 Joy Nixon-Botting is as passionate about learning and she is teaching and she loves to share her knowledge. She's been bringing women together the old-fashioned way for years and says women supporting other women in their ventures is a powerful thing.