In the weeks leading up to this year's municipal election, Huntsville Doppler will be posting a commentary from  each of the local candidates. The order of appearance is completely random. To read commentary from other candidates, click here.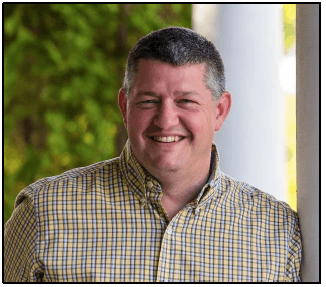 Meet Scott Aitchison, a candidate for Mayor of Huntsville 
When I ran for Mayor four years ago, I pledged to work every day on behalf of the citizens of Huntsville to improve our community. I promised to improve the tone of debate at Council, improve morale at Town Hall and operate a transparent, inclusive and open administration. I am proud of the progress our Council has made in this regard and eager to continue in the same manner for four more years.
We set out to change the tone of public discourse, and we did it. We set out to improve the morale at Town Hall, and we did it. We set out to pay down municipal debt, and we did it. We set out to spend more money on our infrastructure, and we did it. We set out to dispose of non-core assets, and we did it. We set out to build up our reserves, and we did it. We set out to re-develop Fairvern Nursing Home and it is happening. I promised to work with partners to construct more housing for all people in Huntsville and we are just now beginning to see new investments in the affordable housing sector. I promised to fight for our hospital and I have fought that battle every single day of the last four years and I will continue to fight for our hospital every single day for the next four years.
While I am proud of what we have accomplished so far, there is still so much work to be done. I am eager to continue working to keep our hospital and improving healthcare services. I am determined to get more housing – rental, affordable, seniors, geared to income, accessible – all the many types of housing constructed that our community so desperately needs.
I am also committed to ensuring:
the completion of Fairvern,
the closure of the Mountview Sewage Treatment plant,
the required upgrades to sewage pumping stations,
the completion of the Main Street streetscape project,
the clean-up of under-utilized properties in our Town,
further increases to road and bridge repairs,
improved maintenance of Town parks & buildings,
a new multi-year plan for investment in our recreation facilities,
the completion of the Town's new Official Plan.
I will continue to advocate at the District level to eliminate wasteful duplication of services and to reduce the size of District Council. I will continue to look for efficiencies in all municipal operations to ensure your tax dollars go as far as possible and the services you pay for are delivered effectively every day.
I ask for your vote so that I can continue as Mayor to work every day to make Huntsville a better place to live, work, play and raise a family.
Don't miss out on Doppler! Sign up for our free newsletter here.