Welcome to Wayback Wednesday sponsored by Cavalcade Color Lab! Every week, we'll be sharing a vintage photo and asking our readers to chime in with anything you can recall about the photo, other related memories, or even a funny caption. Have some vintage photos of your own? Send them to [email protected] and we may share them with our readers!
Do you recognize any faces in this photo of the then-Huntsville and Burk's Falls Ambulance Service? Can you guess the approximate year it was taken? (Photo courtesy of Muskoka Ambulance Communication Service Manager, Judy Moore)
Wayback Wednesday is sponsored by Cavalcade Color Lab
Last week we shared this photo with you: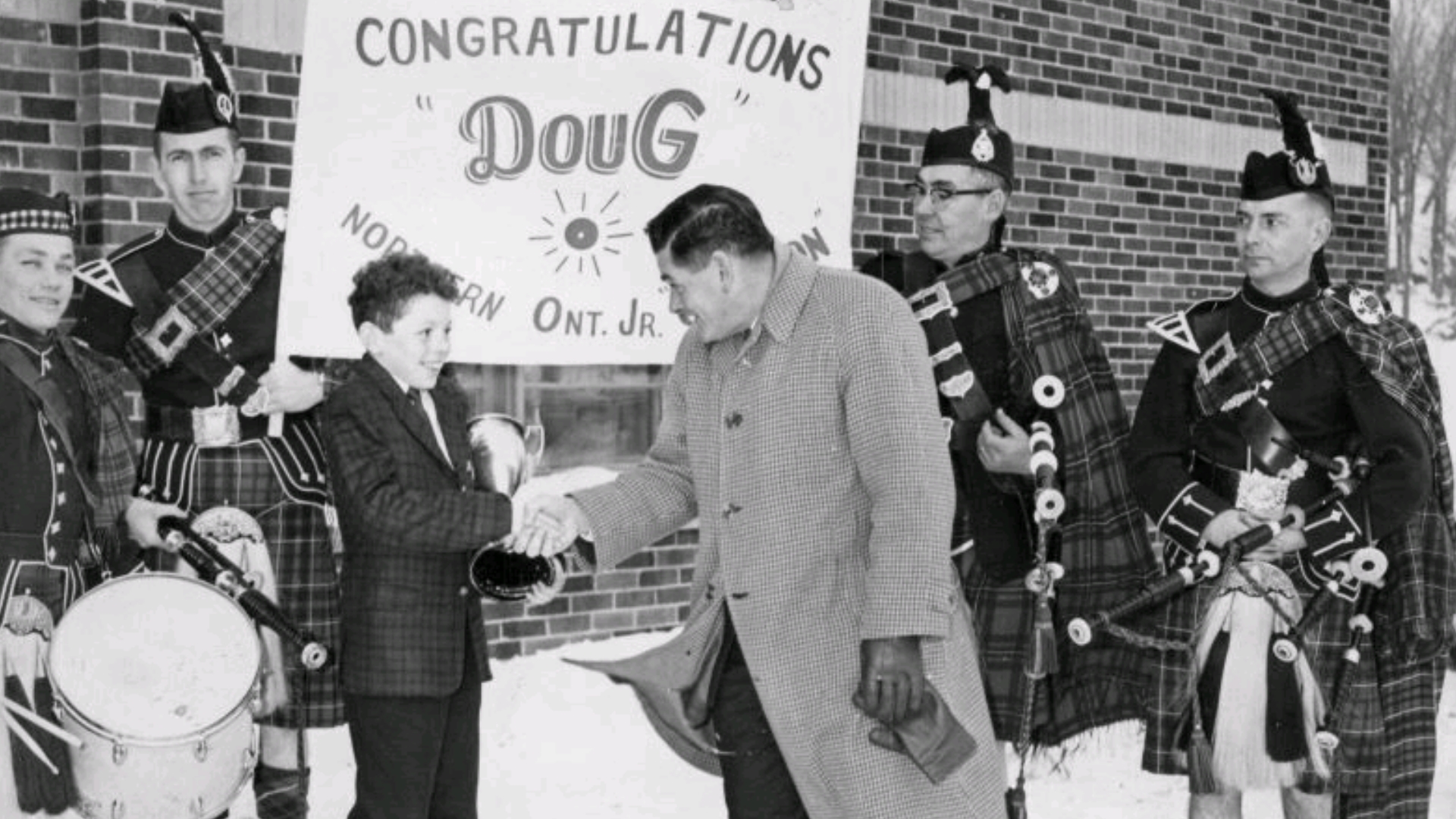 Doppler readers had no trouble recognizing "Doug" as a young Doug Leigh, and also identified the others in the photo as (from left) drummer David Belanger-Stoner, piper Roger Miller, then-Mayor Verne Payne (and also Doug's uncle) pipe major Gilbert Cameron, and piper Bev McFadyen.
Readers also told us that Doug was receiving congratulations for winning the Northern Ontario Junior Figure Skating Championship in the early 1960s.
After retiring from competition, Doug would go on to coach Canadian figure skating greats Brian Orser and Elvis Stojko, among others.
Thanks to all who chimed in with details!
If you want to see more Wayback Wednesday photos, click here.