The Mary Lake Association recently asked the Stisted, Stephenson and Port Sydney candidates to supply written answers outlining their comments and proposed plan of action on what the Association deemed to be three important environmental issues. The candidates were also asked which issue they think is most important.
The issues are:
The Golden Pheasant, Mountview waste water treatment capacity
Algae blooms
Managing urban and rural development
Jason FitzGerald           
I believe we have to consider all topics equally because of the relevant impacts they have on one another.
The Golden Pheasant, Mountview capacity
The issues with the overflow of storm water at Mountview are deplorable. Decommissioning of this facility has begun. The cost of this is estimated to be between 30-40 million dollars. This site will become a pumping station to the expanded Golden Pheasant plant. Discussions with district engineers are ongoing regarding mechanical and human error at both Huntsville plants. I have been vocal on council regarding the need to have further Provincial and Federal support to move this project forward more expediently. I am aware that most MLA members are up to speed on this issue.
Algae Blooms
Algae blooms are appearing more frequently, and in surprising locations. The mitigating factors that cause the blooms are manageable through careful planning practices, waterfront control policies and education. The Town and District Official Plans limiting waterfront activity and development are thorough. The input from lake associations is beneficial with our planners and planning committee, your statements carry a great weight in the process. I truly believe we all want to be good water stewards. I would go as far to suggest we have a mandatory time limit between septic pump outs and inspections, other Municipalities have implemented this with great success. (Some resistance to this occurs, surprisingly enough)
Urban Development
Development in a planned and responsible fashion is critical to the future sustainability of our community. The majority of this should occur in urban areas with municipal services. I do support infill and some new lot creation in our smaller communities. The need for housing of all types is great; we need to afford this opportunity to all the current and future members of our municipality. The Official Plan and a responsible planning committee can ensure all these things are recognized in an effort to preserve our quality of life.
---
Larry Horton
In my view these three issues are interconnected to overdevelopment be it residential or commercial.
As the Mountview Treatment Plant is at capacity, overflows of partially treated sewage into Fairy Lake creates the possibility of algae blooms if occurrences continue. This coupled with runoff from golf courses, farms and inadequate septic systems will accelerate this problem. As experienced this summer on other lakes the water was unusable for bathing and undrinkable for human consumption. Other aspects effected were tourism and most likely real estate values.
As Fairy Lake runs downstream into Mary Lake via the Muskoka River this situation could very well happen here. Obviously this would be very problematic for anyone drawing water from the lake, and deter any tourism.
Therefore, I'd advocate for no further development projects along the Highway 60 corridor that would be connected to the Mount View Treatment Plant until an environmental and capacity study be completed. This may well result in a need to treat storm water differently or the construction of a new facility to accommodate future development.
In regards to rural development there should be no amendments to the lot requirement of a hectare which would minimize environmental stress ad pressure on present day infrastructure.
In closing, rational – responsible development is the most important issue that relates to MLA concerns as expressed in the three issues. As a tourist destination; if our resources particularly that of water with their stunning views and recreational possibilities become unattractive then what?
---
Wanda Lumley
I feel the most important issue right now is find a solution to the overflow. This is a loaded question however because all three issues go hand in hand. Moving forward we need to make sure that the planning for growth ensures the infrastructure is in place to accommodate the growth so that excess sewage flow will not be in the equation. That would help diminish the possibility of the algae growth by removing one of the culprits. Another culprit of the algae growth is agricultural run off so again hopefully in perhaps the rural planning we make sure that any development near lakes do not have that component. As for fixing the algae blooms if they do appear I was recently informed of a successful eradication of the blooms on a very small scale. Cost prohibits this being done on a big lake presently but would be very interested to see if this could be adapted on a bigger scale in the future.
---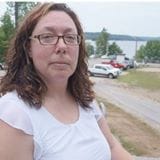 Dione Schumacher
Issues presented in the order of priority are as follows:
Urban Development
Managing urban development to minimize environmental stress eg: noise, crowding, light, etc.
Our area demographically will be susceptible to growth in the coming years. We have to manage growth in concert with infrastructure. Affordable and attainable housing is a must. There are jobs available in the area but people need to be able to afford to live here. Businesses want to make a living in Hunstville but we need to balance Commercial and Residential interests especially in our rural areas. There are reasons people choose to live 10 – 20 min out of town; part of that is to get away from the lights, noise and crowding and that needs to be recognized. Development fees are an ugly topic but they do go hand in hand with development – I would support people on a case by case basis through council – recognizing that supporting a hunt camp or a tiny home will have less impact on the environment than a larger million-dollar development. Also, recognizing that those larger developments have a place only where they can be sustained and not impact the environment surrounding it.
The Golden Pheasant, Mountview capacity
The Golden Pheasant, Mount View Sewage shift in capacity (overflow of storm water that carries partially treated sewage)
Mount View is an old site and needs to be decommissioned. My action on this issue would be to work towards that end. I would support shifting the capacity to the Golden Pheasant site. We need to protect our environment and waterways that we in Huntsville depend on for our recreation and tourism and the beauty that is Huntsville
Algae Blooms
This is an environmental issue and really dependent on weather. But it impacts our area and our tourism if lakes are closed due to Algae determining the lake unsafe. I would curtail development on lakes that are seen to be susceptible to this condition as development can add to the stress on the lake.
---
Charles Wilson        
The Golden Pheasant, Mount View Sewage
This is a District issues, however the town must continue to advocate for the district to have quality municipal infrastructure. The larger underlying issue is that the Town should be in a place to have an effective seat at the district council table. Huntsville is the largest community in Muskoka and should have an effective representation at the District Council table, and should be leading the reforms of district government to ensure that problems can be solved by the district both effectively and efficiently.
Algae Blooms in late summer
Muskoka is a region known the world wide as a tourist destination. Scientific data suggest that humans are contributing to the change of the climate which contributes to conditions which allows Algae Blooms to foster. The Town should be leading by example in investment and use in renewable technologies which will decrease our carbon footprint and preserve our natural environment. We also need to acknowledge the hard work of dedicated public servants in our health unit are doing to ensuring that algae blooms are reported and responded to when they occur.
Urban Development
Getting Urban development right is a key issue for the future of Huntsville. We have an aging population with a housing market which is not affordable. We need to focus our land use planning on creating housing for all segments of the population. I appreciate and agree with the direction of the Town in promoting mixed use residential properties in development. We also must focus on creating transit plans for the outlying areas (especially looking at the transit-cab model which is a public private partnership).
Don't miss out on Doppler! Sign up for our free newsletter here.