Organizers for the Canadian National Pond Hockey Championships, to be held at Deerhurst Resort on February 5 to 7, are still looking for community volunteers.
According to Calah Brooks of CNPHC, volunteer referees for on the pond are still needed, as are score keepers and runners. Calah is also hoping to secure some students from Huntsville High School and St. Dom's who are interested in social media and photography.
People interested in volunteering at the fun-fulled event are encouraged to visit the website – www.canadapondhockey.ca/volunteer/ for more information.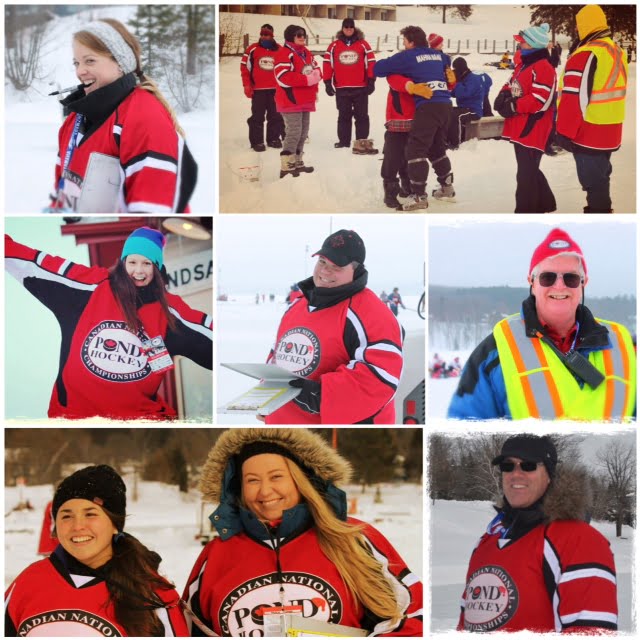 According to the Pond Hockey website, the first ever Canadian National Pond Hockey Championships took place in January of 2006. Through the years the CNPHC has attracted major attention from key sponsors, most notably for us, Deerhurst Resort; as well as international media recognition, endorsement from the Hockey Hall of Fame, and celebrity attendance.  About 1500 players from every Canadian province,18 US States and countries as far away as Botswana and Japan are expected to descend on Huntsville in early February. The tournament has also grown from its original three divisions to a total of nine divisions. Neil Lumsden, Co-Founder and Executive Director for the Championships says this tournament was built to appeal to male and female recreational athletes of varying skill levels.