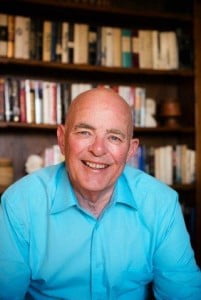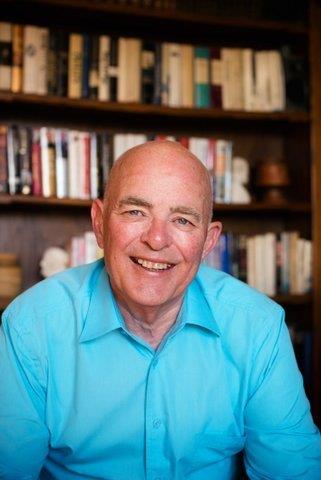 Minutes after the doo doo hit the fan last week, about certain decades- old pictures from the Prime Minister's past, I received this e-mail from someone very close to me.
"I double-dog dare you to write about something other than the Trudeau Brownface thing in your blog. It's a low hanging fruit. Surprise people by writing about something else. I can hear you rubbing your hands together from here!"
I immediately wrote back:
"Wrong!  No intention of writing about it. Just as stupid as the Grits going after Scheer for a speech on same-sex marriage, he made years ago, and just as irrelevant."
Well, after several days of watching all the fuss; apologies, incriminations and "gotchas", I still feel substantially the same way. There is not one of us over the age of five, who does not have some things in their past, particularly in their younger years, that they regret, are ashamed of, or would not do over if they had the chance. And there are few of us, I believe, who have reached middle age or beyond, who do not have different views on many social issues and standards of behaviour or different ways of handling them, than we did in our teens or twenties. Short of murder, sexual assault or high crimes and misdemeanors, what is important, is how a person conducts themselves and behaves today, in this day and age, and not in some distant past.
However, I must admit, that after a few days, I did start to rub my hands over one particular aspect of this hullabaloo, and that is the hypocrisy of Justin Trudeau, as well as his naivety  in not realizing, that while he was throwing bombshells at his opponents, over sins of their past,  something like this was not going to come to light and bite him on the rear end. It cannot be said he had forgotten about it, because he has stated that he intentionally withheld the information from the vetting process that he and all other potential Ministers of the Crown must go through, because he was ashamed. If any other Minister had left out embarrassing background and had been caught, he or she would have been immediately fired.
As an aside, I can't help thinking about a moment when I was on the Transition team for incoming Premier Ernie Eves and a popular, outspoken and long-serving member of the Legislature was being vetted for Cabinet. He was asked the standard question which is, was there anything in his background, if it came out, that would embarrass the government. His answer was "Hell yes!" It was a short interview.  His honesty was appreciated, but he did not make Cabinet!
The one thing that people who manage national and provincial campaigns hate the most, indeed, fear the most, are surprises. That is why Political Campaign Process 101, is to know everything about your candidate, most especially their warts and behaviour that may become an issue. If they know about them, they can often deal with them. Campaign organizations at that level have War Rooms, part of which, includes a group of people who are solely charged with damage control. It is astounding that this came at the Liberals out of the blue and they deserve some credit for the way it was handled, under the circumstances, with apparently, little or no notice.
Something that is interesting to me, is the timing of these leaked photographs. There is a well-known axiom in Campaign circles, called the "October Surprise"  The War Room shudders when they hear it, because it refers to an unexpected bombshell, that falls about ten days before an election, when voting preferences are tightening up and can change in an instant.  It happened to Frank Miller in 1985 when one of his Cabinet Ministers made a racist remark about an oil spill in Northern Ontario, a week before the Provincial election, and the Tories' support fell by dozens of points overnight, costing Miller a majority government and shortly afterwards, any type of government at all.
So why, I am asking myself, was this particular bombshell dropped so early in the campaign where there is still plenty of time left to deal with it?  To me, there are only two answers. Either the Liberals found out about it, knew it was coming and decided to get it out of the way, or the Opposition has something else up their sleeve, for the October Surprise. Either way, one can be pretty sure that Campaign staff are having a pretty serious "Come to Jesus" meeting with Justin Trudeau, to determine what else, if anything, is out there, that may be coming down the chute.
My hope, after the revelations of this week, was that the Trudeau and Scheer camps would sit down and agree that mudslinging each other about the distant past is both hypocritical and ineffective and should stop, and instead both sides should concentrate on what they have to offer to Canadians moving forward. Sadly, that hasn't happened and very recently another video has emerged from the Liberal camp about Scheer's past.
It is no secret that I am not a fan of Justin Trudeau as Prime Minister. But I really don't care about the shenanigans he was up to in his youth or early adulthood. That is not what we should be judging him on. Instead, we should be judging him on his actions over the past four years; his adherence to the rule of law, his so called feminism, his treatment of Western Canada, his lack of support for human rights in Quebec, his record on environmental issues and so on and so on,  There is plenty there for which to hold Justin Trudeau accountable.
We do not need to dig up his past, or for that matter, that of anyone else.
Don't miss out on Doppler!
Sign up here to receive our email digest with links to our most recent stories.
Local news in your inbox three times per week!