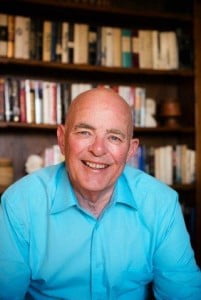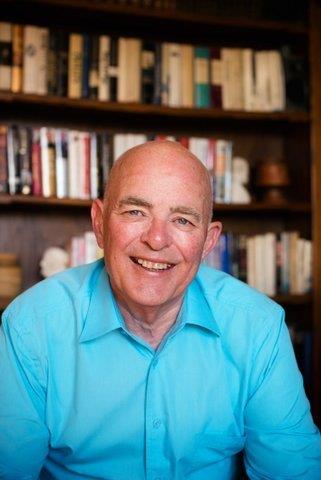 Election Fever
One sure sign for me that summer is over, is that the Canadian National Exhibition closes its doors for another year and schools, colleges and universities, open theirs. Officially we still have three weeks left, but for all intents and purpose, we are into the fall season.
It will be a busy few months, especially with a federal election on the horizon. The writ will be dropped any day now and then we will really be off to the races. In my view, it is going to be a horse race, not just across the country, but here in Parry Sound-Muskoka as well.
National polls are showing the Conservatives and Liberals neck and neck. That must be somewhat worrisome for the Grits because by usual standards, a first-term government is often given a second kick at the can in Canada, and at this point they should be ahead in the polls.
It will be interesting to see how forgiving voters will be of a government that has been steeped in controversy, scandal and wanton spending of their money. In the past few weeks alone, the Liberals have made pre-election promises totalling $7.7 billion. All this in spite of a total failure to deal with a current deficit many times what they promised and a staggering and unsustainable debt of $691 billion. A terrible place to be in, especially if we face a recession in the next few years as predicted. Sad to say, but I wonder how many people will really give a damn and will simply reach out for more election goodies.
The other side of the coin, of course, is that if there is going to be a change in government, people need to know for whom they are changing. In practical terms, only the Conservatives have a chance of defeating the Trudeau Government and yet too few people, in my view, know what Andrew Scheer really stands for when it comes to the important issues of government. He is not a newcomer. He has far more experience in the political realm than does Justin Trudeau.
However, during this election campaign it will not be enough for Andrew Scheer to tell us what is wrong with the Trudeau Government. Many of us already know that. What we really want to know is how he will do better than they have, how he will bring integrity to government, how he will protect the interests of every Canadian regardless of their circumstances, and how will we all be better off under his leadership. We need to know how he is going to bring Canada's natural resources to market, how he will improve our international trade relationships, what initiatives he will substitute for the carbon tax to effectively fight climate change, and how will he bring badly needed unity to all parts of Canada. Andrew Scheer has just seven weeks to do that.
It is too early to predict the outcome of the federal election but if the Liberals and Conservatives continue to slug it out on wedge issues and personal mudslinging, instead of dealing with the real issues of government that affect the lives of every Canadian, then it is quite possible we will elect a minority government. If that happens, in my view, the Green Party and not the NDP will hold the balance of power. That may not be such a bad thing. The perception is that because of their environmental priorities they are a party of the left. The reality is that they are not. The Green Party leans more to the middle of the road and they have reasonable fiscal policies. They do not spend for the sake of spending. That may not be a bad thing.
The election in Parry Sound-Muskoka will also be a close one although not, in my opinion, as acrimonious as at the national level. There are five candidates that I am aware of. Contrary to some people's opinion, this is not a safe riding for anyone. In the last three decades we have elected representatives at either the Federal or Provincial level from the three major political parties.
In my view, the winner in this riding, as at the national level, will be either the Liberals or the Conservatives, although the Green Party candidate, while not well known here, has a strong environmental and political background and will finish well.
Trisha Cowie, the Liberal nominee, is not new to this arena. She is a lawyer with an Indigenous background and she was a candidate in the last federal election, defeated by Tony Clement. She has maintained her public profile and she is well known and largely respected across the riding. She has a strong network of support and she will be a formidable candidate
Scott Aitchison, who is the Conservative nominee, will also be a very strong candidate. He has spent more than 20 years of his young life as an elected representative in Muskoka. He is serving his second term as Mayor of Huntsville and is well known throughout Parry.Sound- Muskoka. He has been an outspoken champion for two acute care hospitals to serve Muskoka and East Parry Sound. He knows how government operates at all three levels because he has worked with them, and he is an excellent communicator.
Both Scott Aitchison and Trisha Cowie have pledged they will run a respectful campaign and I believe them.
As of today, Scott Aitchison has taken an unpaid leave of absence from his position as Mayor. Karin Terziano is now acting Mayor and will be until after the federal election. She is not new to the game. She is third generation Huntsvillian and has served as both a local and District Councillor and as Deputy Mayor. She served as Acting Mayor previously when Scott Aitchison underwent heart surgery and as the Mayor himself said, everything went off without a hitch. We are in good hands.
If Scott Aitchison is successful in becoming the next Member of Parliament, we will be seeking a new Mayor in Huntsville. While Karin Terziano has made it clear we are not there yet, she has also made it known that should a vacancy occur, she would give serious consideration to seeking the position. She is certainly well qualified and perhaps the time is approaching when Huntsville should have its first woman Mayor!
All in all, a season of election fever!
Don't miss out on Doppler!
Sign up here to receive our email digest with links to our most recent stories.
Local news in your inbox three times per week!