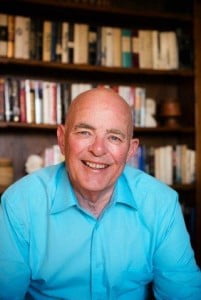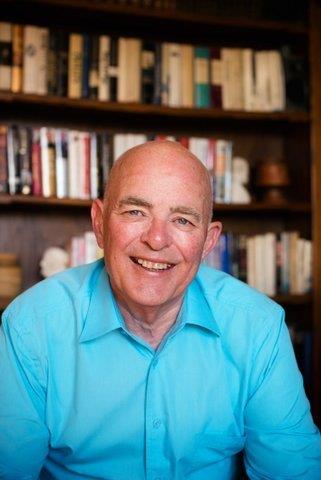 Will smear politics work?
Well, I guess I am going to walk straight into the doo- doo again this week. I was going to take a break, maybe write about something so uncontroversial that everyone would cheerfully nod their heads in agreement and go back to sipping their gin and tonic, or whatever. The weather has been so nice, people are happily enjoying the end of the summer season, so why stir things up?
Two problems here. First, that would be really boring and second, for good or for bad, that is just not me! Consequently, when I saw something recently tweeted by Ralph Goodale, a senior minister in the Trudeau Government, I got my hackles up.
I wonder how many people who read this column, can honestly say that the way they think today, especially on what we now call social issues, is the same way they thought ten, 25 or even 50 years ago? How many can really say that their thinking has never evolved over the years on issues such as same-sex marriage or even homosexuality itself?  I know I can't say that. I do know, that I have grown over the years, learned to be more tolerant, caring and understanding of other people's struggles and to recognize that everyone has a right to be who they really are and to be treated equally, in all aspects, with everyone else. That does not mean that I do not have my personal views on some of these matters. What it does mean, is that everyone else has the same right to their views, and the right to change those views and they should be respected for it.
In that vein, I was disgusted by Ralph Goodale's tweet, last week, clearly exposing his Party's plan to win the pending federal election by smearing their opponents, on social issues, regardless of their current authenticity, instead of dealing with the real issues that are important to Canadians today. Goodale released a video from 2005, when Andrew Scheer, as a 25-year old freshman in Parliament, spoke against legislation that would allow same-sex marriage. No question about it, that was Scheer's  position. But, as Toronto Star Columnist, Rosie DeManno wrote on Saturday, "Shame on the Liberals for resurrecting ancient history in a pre-campaign gotcha: the video download by Public Safety Minister, Ralph Goodale."
I do not know if Ralph Goodale was actually around in 2005, but he certainly was on November 28, 2017, less than two years ago, when Andrew Scheer, as Leader of the Opposition, rose in the House of Commons to defend the rights of gay people who had been fired from the Public Service. Here are excerpts from that speech, which  Goodale cheerfully and intentionally ignored when accusing Andrew Scheer of being homophobic.
" We are here today, because many years ago and for too long, the Government of Canada, failed in its duty to protect the basic rights of hundreds of the very Canadians who had dedicated their lives to public service…………….These men and women, these citizens, lost their jobs because they were suspected of being gay. At a basic level, Canadians can perhaps picture what losing your livelihood can do to your self esteem, to your family, to your own quality of life. However, it is nothing when compared to the fear and intimidation experienced in dealing with your own government and institutions that they, (gay people) so selflessly served……………. For those who serve our country , government accusations regarding their personal lives were made even more offensive by the insinuation that they were acting against the country they were devoted to………………….All human beings have the same value and the same dignity and deserve respect………………….We need to have an honest discussion with the people who were targeted by the terrible campaign that sought to expose and humiliate LGBTQ2 individuals in the public service."
That does not sound like a homophobe to me. More importantly, Andrew Scheer has made it crystal clear, as by the way, did Stephen Harper, that he would not change or interfere with any laws related to abortion or same-sex relationships. Harper did not and neither will Scheer if the day ever comes, when he is Prime Minister. Like all Canadians, in and out of politics, Andrew Scheer is entitled to his religious beliefs but time and again, he has been clear that any government formed by him will defend and uphold the fundamental freedoms and rights of all Canadians without discrimination and without prejudice.
It is difficult to understand therefore why Ralph Goodale and his cohorts want to take a wedge issue, with partial and outdated information, and make it the key issue in an election campaign, especially when they know it is not true. In my view it is the politics of fear, at a time when they fear for their own future and do not want to address the hard issues of the day. But perhaps Rosie DiManno said it best in her recent Toronto Star column.
"Is it too much to hope that political leaders won't go snake belly low in their character defamation as the election campaign rachets up?……………We're none of us the people we were years ago. It's shabby to exploit anachronisms, to judge beliefs out of time and place, unearthing a clump of discrimination"
Is this what the election campaign is going to be all about? Only time will tell but what a damn shame if it is true.
Don't miss out on Doppler!
Sign up here to receive our email digest with links to our most recent stories.
Local news in your inbox three times per week!
</p