Welcome to Wayback Wednesday sponsored by Cavalcade Color Lab!
Every week, we'll be sharing a vintage photo and asking our readers to chime in with anything you can recall about the photo, other related memories, or even a funny caption.
Have some vintage photos of your own? Send them to [email protected] and we may share them with our readers!
This week, a Wayback throwback, in case you missed it the first time around. The inaugural Flapjack Jamboree was presented by the Huntsville Chamber of Commerce in the spring of 1980. They served up pancakes, sausage and beans to welcome summer visitors (permanent residents had a special invitation, too). Can you name the chamber members in the photo? (Scroll down to see if you got them right.)
These Huntsville Chamber of Commerce members are…
…
…
…
… (from left) John Finley, Dorothy Lake, Bob Johnson, Win Bestwick, Brian Tapley, Dave Chamberlain, Bob Dickson, and Ted Bionda at the inaugural Flapjack Jamboree in May 1980.
Wayback Wednesday is sponsored by Cavalcade Color Lab
Last week we shared this photo with you: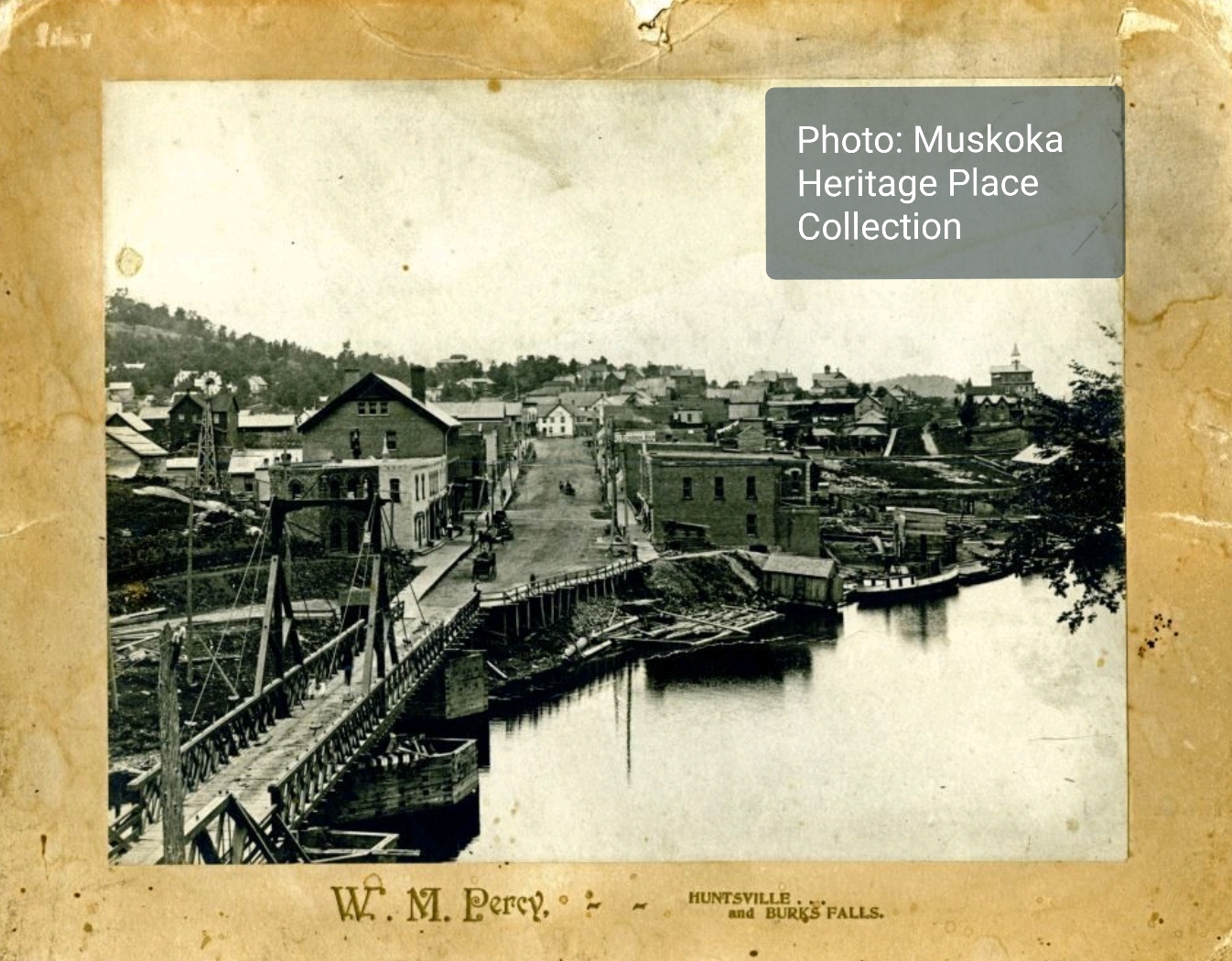 This image of the Huntsville wharf and the bridge crossing the Muskoka River (where the swing bridge is today) dates to 1898.
If you want to see more Wayback Wednesday photos, click here.