The first thing John Gibson's wife will tell you about him is that he was a gentleman, through and through.
"John was a fine man, he deserved every honour he could have," said his wife of 66 years, Jean Gibson. "As you can tell I still love him. He was the love of my life."
John died in October 2014 of multiple myeloma cancer. Jean relates the cancer to her husband's 32 years as a firefighter with the North York Fire Department, where he earned the rank of platoon chief.
He joined the fire department in 1952, several years after coming home from serving in World War II.
John was honoured four times posthumously in 2018 for his career as a firefighter during ceremonies in Canada (Toronto and Ottawa) and in the U.S. (Colorado Springs). He was recognized by the International Association of Fire Fighters (Colorado Springs), Queens Park, The City of Toronto and the Canadian Fallen Firefighters Foundation in Ottawa.
"His nickname was Colonel Potter, after the character in [TV show] M*A*S*H," said Gibson. "He was just a lovable guy. He was good to his crew."
The two met at a dance in Brooklyn when Jean was 19 and John was 22.
"I picked out John as the best-looking man there," she said while laughing. "He stopped in front of me and I never let him go. From then on we were together."
The couple married within a year and a half and had two daughters.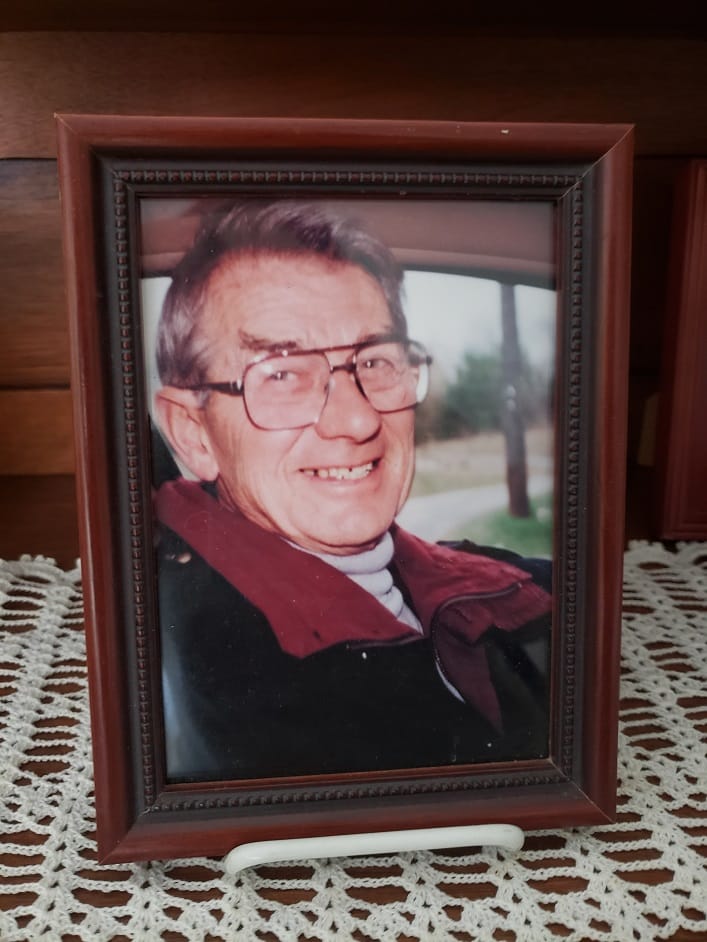 "He worked night and day so that we could have everything we needed. It was a hard life but it was a good life," said Jean, recalling their early years of marriage and taking care of a daughter with cerebral palsy, at a time when there wasn't much help.
The couple moved to Huntsville in 2000. He was diagnosed with cancer in 2008.
During his time in Muskoka, Gibson made an impact on the community as a member of the Dwight Lions Club, supporter of the Huntsville Legion, as an artist, and simply as a kind, charismatic man. He is remembered fondly by those who knew him.
Don't miss out on Doppler! Sign up for our free newsletter here.