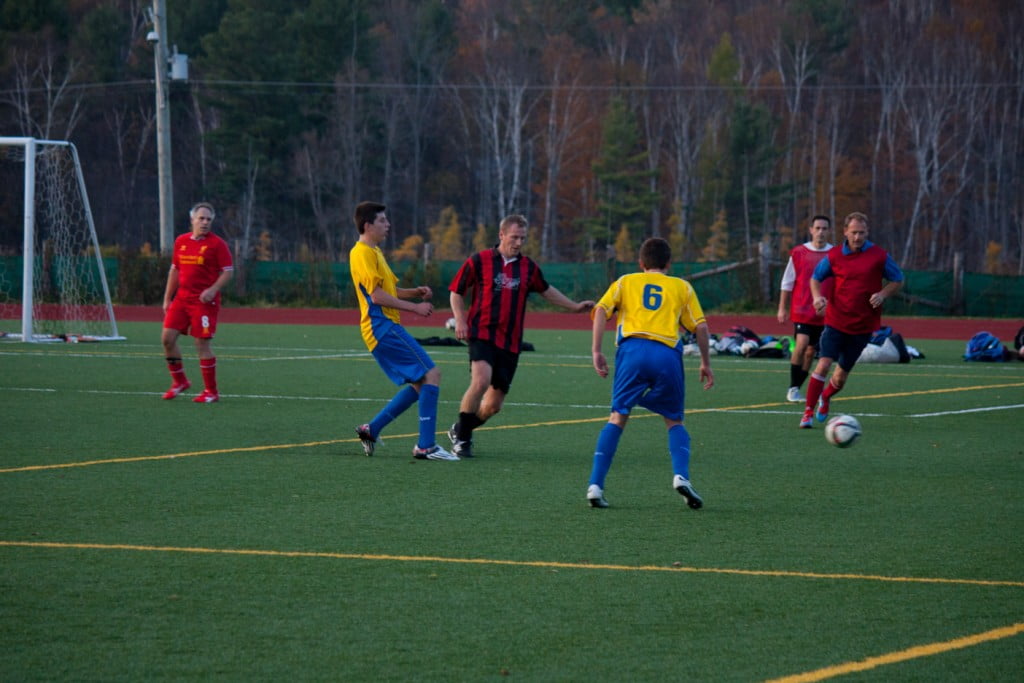 After opening their season with a perfect 3-0 record, scoring 14 goals and allowing none, it turned out the HHS Senior Boys soccer team was only getting started. The boys went on to win their final two matches, a 6-0 victory over Parry Sound followed by an emphatic 7-0 blowout against Gravenhurst, to finish the regular season unbeaten and with a whopping +27 goal differential in five games. It is the first time in the history of the program that the team has not allowed a goal throughout the entire regular season. The boys are in first place heading into Muskoka Parry Sound Playoffs, where they will play a road game against Almaguin in the MPS semi-finals on October 22, while Bracebridge takes on Parry Sound in the other semi-final.
---
The Hoyas fourth game of the season, against Parry Sound, was a fast and physical battle from the outset. Both teams game were evenly matched through the first 40 minutes, as each side had their chances for the opening goal. Scoreless after the half, Huntsville took advantage of an inspirational pep talk during the break to start the second with three goals in ten minutes. Once again, Devon Burmeister made sure Huntsville was first on the scoreboard, before setting up consecutive goals from Teodor Katsmarov and Chris Aben. Tommy Giblin, Arrick Lupton both added markers before Burmeister notched his second of the game as the Hoyas won handily by a score of 6-0.  Keeper Zack Farnsworth was solid when tested for Huntsville, and was given credit for his third consecutive shutout.
In their next game, Huntsville welcomed Gravenhurst to Conroy Park for the first time this season, continuing their offensive pressure in a 7-0 dismantling that was only kept from getting worse by the stellar play of the Gravenhurst keeper. The Hoyas used the second half of the match as a final playoff tune-up, working on controlling passes and establishing shots from the perimeter of the field.
On Tuesday, the senior boys took on the Huntsville men's Strikers competitive soccer team in a friendly match. Comprised of former University players, national team players and a former Huntsville student who played professional soccer in the heart of the Amazon Basin in Brazil, the Strikers proved a tough opponent for the Hoyas, and an excellent measuring stick for the team heading into league championships later this week.