Welcome to Wayback Wednesday!
Every week, we'll be sharing a vintage photo and asking our readers to chime in with anything you can recall about the photo, other related memories, or even a funny caption.
Have some vintage photos of your own? Send them to [email protected] and we may share them with our readers!
---
This week: It's not hard to figure out how One Tree Island got its name. Do you know which of Huntsville's lakes this island calls home? Can you tell us anything else about it? (This image was shared with us by Peter Brown – thanks, Peter! Original photo by Annabelle Studio.)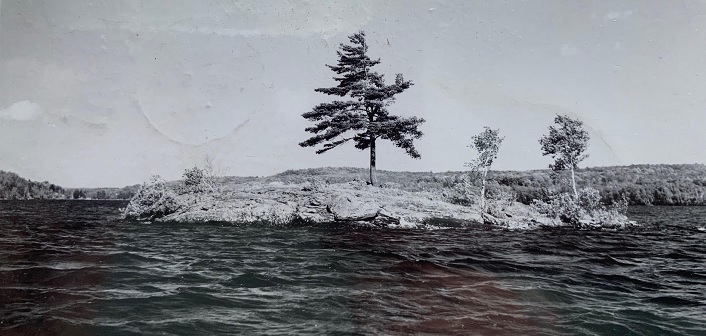 ---
Last week we shared this photo with you:
Timber and the tannery weren't Huntsville's only early industries. This was the Hall Woollen Mill, which operated from the late 1800s to 1907.
If you want to see more Wayback Wednesday photos, click here.