Winter Maintenance**
Presented by Sue Morrison, Remax North Country Realty
As the colder weather makes its way to us, there are some tips to help make your home not only warm, but also help out with energy efficiency and ensure it is safe. It is more common for house fires to occur during the winter months, devastating families, not to mention the personal loss of heirlooms and other precious items. Below are some tips to help keep your home and family safe, as well as assist in making your home an energy friendly place.
Furnace Filters – Changing or cleaning the filter monthly not only helps create a healthier ventilation system for your home, but also helps keep your furnace running at top performance. With furnaces running practically full time during winter months, this will help extend the life of your heating system, and keep your family warm.
Dryer Lint – Each year, there are thousands of dryer fires caused by a buildup of highly flammable lint. In winter, on the whole, dryers receive more usage, therefore, more frequent maintenance will be required:
Clean the lint trap after each load of laundry;
Periodically clean the back of the dryer where lint can build up in the venting system;
Use rigid or semi rigid sheet metal for your venting system – never plastic;
All dryers should be vented to the outside, and make sure you can feel the air flow when the dryer is on.
Mold & Mildew Prevention – By removing the indoor screens from your windows in the winter months, it allows for more air to circulate around the trim and sill area, thereby reducing the occurrence of molds and mildews. When removing the screens, do a quick check of each window. Clean the sill and trim and dry it off to ensure there is no early growth of mold or mildew.
Extension cords – During the holiday season, with people putting up decorations in their homes, many will use extension cords and/or power bars to utilize as much electricity as possible. Only one extension cord should be used from the wall outlet to the item requiring electricity. By plugging an extension cord into another extension cord, or a power bar into another power bar, you are creating a fire hazard. Ensure you purchase, or have on hand, the proper length of cord that you need. If you are using power bars, they should have a power surge protector on them.
Wood Burning Fireplaces & Stoves – A lovely focal point in your home, and an efficient way of keeping warm. By not maintaining your fireplace or stove, you are putting your home and family at risk. Take these steps, to keep them safe:
Remove the ash after the fire is completely out, and the ash itself is cold;
Have an annual inspection and cleaning of your fireplace/stove prior to the start of burning season. Soot and creosote buildup over time in the chimney, creating a fire hazard;
Make sure all flammable and combustible materials are at least six feet away while a fire is burning;
Keep a guard in front of the fireplace to keep children and pets out of harm's way.
CO2 Detectors – In Ontario, it is now required by law that all homes have carbon monoxide detectors. They must be installed by all sleeping areas, service areas and any adjacent sleeping areas in multi-resident units/homes. They can be hard wired, battery operated or plug into the wall. If you have an attached motor vehicle garage, or fuel burning appliances, you may wish to install additional detectors closer to their location for greater safety.
By keeping an eye on these items, you will be able to rest (and breathe) easy. It can only take a second for a fire to start, so keep safe this winter.
Happy Holidays!
**For information purposes only. Always contact a professional, in the various industries, for certified information and/or clarification.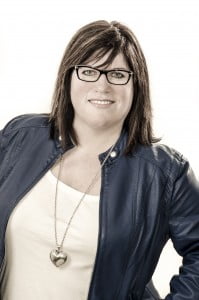 Living … Working …Playing … in the heart of Ontario's most well known cottage country gives Sue great joy. Since 1993, Sue has been helping people discover their next move- handling the smallest details to assure smooth transactions from start to finish. Whether it's vacant land, a cottage or a castle, Sue can help! Her easy going style and vast knowledge of the Northern Muskoka district's lakes, back roads and small towns will help you feel right at home from the beginning. Sue is a chef by heart, animal lover, and outdoors' enthusiast enjoying cold winter days at the rink or on her snowmobile with her family and is looking forward to some warm summer boat rides.
Sue can be reached by calling 705-783-4404 or check her out online – Sue Sells Muskoka!