We have two spectacular listings we're excited to share with you, one in Huntsville, and one just about 20 minutes from town. Both of these spacious year round homes/cottages come with one of the most sought-after amenities in Muskoka – waterfront! Our pristine rivers and lakes are what has brought many a family to the region. To have your own recreational access to our cool waters is a significant plus toward creating the Muskoka lifestyle which many waterfront buyers are seeking.
Located within 5 minutes of downtown Huntsville, 429 By-Lock Acres Road overlooks a calm bay of the Muskoka River just moments from Fairy Lake. The gently sloping landscape leads you to a Muskoka granite fire pit, perfect for evening entertaining, and a dockside lounge area. Spend the day on your boat then relax
with dinner by the water. The lot and landscaping is a draw for this property with its beautiful flowering garden and gently sloping lot to the water. There are plenty of areas where you'll simply enjoy being outdoors, as much as you'll enjoy the quick access to all the amenities Huntsville has to offer in town.
If you love the traditional Muskoka cottage style, this cottage/home could be the one for you. Throughout the main level, the rooms are open and airy with large windows letting in plenty of light. Wood lined ceilings are supported by sturdy wood beams, giving this home a real sense of Muskoka cottage character. The large upper deck has spectacular river front views while the lower level has easy access to the private yard and waterfront/dock area.
At 2,472 square feet, this cottage/home has 4 bedrooms and 2 full bathrooms, spacious living areas and
fantastic kitchen with dining area. There's plenty of space for the entire family, and guests too. Gorgeous wood and stone accents are found throughout the house; this is a beautiful waterfront home on an exceptional, gradually sloping, treed lot extraordinaire. And yet, there's more. An extra retreat awaits on this property in the form of a quaint bunkie. This makes for an excellent space for extra guests or it could be turned into an artists' or hobbyist's studio, an idyllic place to get creative.
There's a growing shortage of properties with lakefront access in the Muskoka region. So loved are these waterfront homes or cottages, with the tranquility they provide, they rarely come to the market. This is especially
true for those cottages on Bella Lake where natural conservation helps retain the pristine allure of peaceful waterfront cottages or year round living. Now you could have the opportunity to live in your own spacious, finely featured cottage/home in the woods. 1048 Buck Island Road is a listing not to be missed if you've been waiting for a lakefront property.
With 3 bedrooms and 3 baths, this 3,151 square foot cottage/home is a sanctuary nestled in the woods. Large windows let in plenty of natural light, which is
enhanced all the more by the open floor plan. Wood window and door framing lends warmth to the stone tile flooring in the main rooms, including the gourmet appointed kitchen and dining room. Wood floors in the bedrooms add to the cottage atmosphere and the feeling of a cozy retreat.
The openness of this home expands onto the spacious Muskoka Room and extensive deck, ideal for entertaining with spectacular views of Bella Lake and the surrounding woodlands –views that can be enjoyed year round. An extra bonus is the spacious workshop/garage on site; perfect for auto and wood working hobbyists.
The main allure of this property is the waterfront on pristine Bella Lake. This is a rare Muskoka property indeed with its own hard-bottom sandy shore; you'll literally have your own private lakefront beach to enjoy. You can also keep your watercraft accessible with the large dock at the shoreline. If you're seeking the natural tranquility which can only be found along Muskoka lakes, this cottage/home could be just what you've been waiting for.
When the time is right to buy a cottage or home in the Huntsville /Muskoka region, or it's time to sell your
property, you want to work with a local team, ready to help every step of the way. The Rick Wearing & Sandra Parrott Team not only call Huntsville home, we care about the community as much as we care about our clients. Together, we put our expertise to work for you and your Muskoka home dreams. Please call us at 705-788-3535 or email at [email protected] today!
This information is taken from sources deemed to be reliable. The Wearing Parrott Team does not guarantee accuracy; we recommend information be validated independently.
---
Read more articles by the Wearing-Parrott team –
The Rick Wearing & Sandra Parrott Team are now offering immoviewer Virtual Tours
The Rick Wearing & Sandra Parrott Team: The view is grand at Grandview!
The Rick Wearing & Sandra Parrott Team: Multiple offers a reality as local real estate market heats up
The Rick Wearing & Sandra Parrott Team: Spotlight on Hidden Valley
The Rick Wearing & Sandra Parrott team shines a spotlight on Lakewood Park
The Rick Wearing & Sandra Parrott team shine a spotlight on Meadow Park
The Rick Wearing  Sandra Parrott team: The importance of pricing your property properly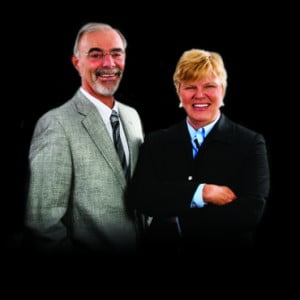 When you are ready to buy or sell your home, cottage or condo, you want a team whose expert advice you can trust and count on. Achieving your real estate dreams begins with an in-depth conversation about your wants and needs. The Wearing-Parrott team not only provides over 55 years of combined experience helping their clients, they believe in the power of listening too. You will be center stage through the entire process. Contact us to set up an obligation-free appointment, and find out how you can put our real estate team and experience to work for you.
Please call 705-788-3535 or email us at:  [email protected]  today!