Casey Jagosky – Sales Representative, Coldwell Banker Thompson Real Estate, Brokerage
If you are planning to sell your house in the spring, you may think you have adequate time to get your home 'market ready'. Time will pass quickly, and with the peak selling season in Muskoka starting as the snow begins to disappear, it's in your best interest to make sure your home is ready for early spring. Here are five projects you can complete to get your house ready for the real estate market:
Book a home inspection
Many buyers in today's market will ask for a home inspection before completing their purchase, and there are home inspectors in the Muskoka area who will do a seller's pre-inspection before listing. This will benefit both the seller and the buyer, and can help draw attention to any surprises that might come up during home inspections in the conditional period. The inspector will provide a seller with a list of items of concern, which allows the seller to remedy any of the issues prior to listing.
Replace flooring and/or paint walls
If you have pets, kids, or a large family, chances are your carpets will need a deep clean, or might need to be replaced in higher traffic areas. New flooring can significantly enhance the feeling of a room, making it feel warm and inviting to potential buyers. If you have a unique taste in paint colors, it is a good idea to update the palate of the home with more neutral colours including shades of beige, greys, or off-whites.
Organize storage spaces, attics and garages
It is common for storage rooms to be the catch-all area of the home, and although these spaces are not as visible as kitchens, bathrooms and living areas, potential buyers are always looking for efficient storage space. Building inexpensive shelving and organizing items into bins will allow buyers to see the potential space for their items, and homeowners can feel free to discard belongings that are no longer in use. Do your best to organize the garage so that it can house a vehicle—using the garage as an overflow area can make it difficult for a buyer to see the intended use of the space.
De-clutter
When a buyer walks through your home, they need to be able to visualize their family living there, and although family photos, candles and collectibles are what personalize your home, they can prevent potential buyers from being able to see their family living there. Neutral décor, paint colours and wall hangings, allow the potential buyer to visualize their personal items in the room. The task of de-cluttering can be a challenging one—for some a few storage bins are all that are required, while others may need to rent a small storage space. Consult with a home stager or your real estate agent for additional tips and tricks on reducing clutter.
Keep your eye on the real estate market
Keep up-to-date on new listings that are comparable to your property as this will help to determine the possible listing price for your home and, most importantly, will give you a good idea of the competing listings that may be on the market at the same time as your property. Although your real estate agent will be able to provide you with comparable properties when you list, it is helpful to have an idea of which houses have come on the market in the months prior to listing.
Touch base with your real estate agent during the winter months, if you haven't already, to let them know of your plans to list. It is beneficial to you, as your agent can provide you with advice on how to get your home 'market ready', and working out a timeline for the Spring will make the listing process much smoother.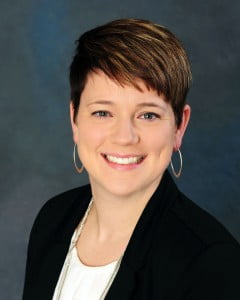 Casey has lived in Huntsville most of her life, and returned in 2012 with her own family. She believes that it is a great place to live, play, and raise a family. Casey has been helping families find their perfect home since 2014. Whatever her clients need—be it their next family home, downsizing for empty-nesters, vacant land for development, or a recreational property—it is Casey's mission to find what works best. Her knowledge of Huntsville and surrounding area gives her an unique advantage, resulting in her being able to find a property that meets the needs of the whole family. Casey is the proud mother of an energetic, curious 3-year old, and will welcome a new addition in early 2016. She loves to spend time with her family on the shores of a Muskoka lake, a hiking trail in Algonquin Park, or making memories on a family vacation.
Casey can be reached at (705) 571-4396 or by e-mail: [email protected]. Check me out online.