The Muskoka / Parry Sound region is a wonderful place to raise a family and if it's time to expand to a spacious home with room for everyone we have a property listing in Burk's Falls you'll want to view. Whether you have a growing family, older kids, or multiple generations living together, the farmhouse at 227 North Pickerel Lake Rd has plenty of space, inside and out.
With 3,471 square feet, this 5-bedroom, 2-bath home sits comfortably on 3.25 acres of open landscaping. Classic farm-style architecture connects with modern comfort throughout the property. The large living and dining area is the central hub on the main floor, with open access to a cozy family room, the kitchen, a sunroom, mudroom entrance and 2-piece bath.
Wonderful family meals will be a joy to make in the spacious, updated kitchen. Designed by Cutter's Edge Custom Kitchens, this space holds true to the farmhouse style with shaker-inspired cabinetry. Modern luxury is also included with granite countertops, a centre island and all updated, built-in appliances. The easy-maintenance tile flooring is also heated; there's no cold toes on winter mornings in this home!
There's also plenty of light throughout the home, with lots of windows throughout the main and upper floors. With the passthrough window connecting the living room and the mudroom directly, even in winter,
this is a light& airy home. Detail features such as built-in shelving in the laundry room and ceiling fans in the bedrooms on the upper floor add both function and character to the home. The airtight wood stove in the living room not only adds to the farmhouse character of this property, but ensures everyone will be warm and comfortable throughout the colder months.
Upstairs, the bedrooms are cozy with plenty of windows to let in light, and easy to care for with the installed laminate flooring. The finely updated 5-piece bathroom includes a double vanity and full bath/shower, as well as extra cupboard space. The farmhouse style is accentuated across the upper floor with finely crafted wood paneling walls along the hallway and within the bedrooms. Wood railings, window frames and doors also add to the warmth and comfort. The full-height basement has an extra finished room, ideal for an office, games room or perhaps even an extra bedroom.
What really sets this spacious farmhouse apart as an ideal place for a large family, is the guest house and Quonset-hut style garage. When you come to view the property, you'll also discover a "cabin in in the woods". This cozy space comes with its own 2 pc bathroom and kitchenette; the options for how to use this space are endless. It could be the ideal "Mother-in-law" cottage, or perfect playhouse for the kids. Need a quiet place to work from home or practice yoga? This could be the spot. Add in the large Quonset-hut garage and workshop space also on the property, and you have room for everyone and their hobbies, recreational vehicles, and storage.
The farmhouse at 227 North Pickerel Lake Rd also offers the serenity of the country, with over 3 acres of private, open landscaping surrounded by wooded forest, and its own pond. From evening BBQs in the summer, to snowshoeing in the winter, it's easy to take advantage of the location of this home and spend time outdoors. It's also conveniently located within a quick drive to Burk's Falls, a charming village with close-knit, community ties, plenty of recreation opportunities, and locally owned restaurants and shops. If you are looking for a home to raise your family in the Muskoka / Parry Sound area, and want plenty of space, this property is worth checking out.
If you are ready to move the area, or it's time to sell, discover the care and expertise of The Rick Wearing & Sandra Parrott Team. We're here to work for you, and give you the best experience when it comes to fulfilling your home dreams. Please call us at 705-788-3535 or email at [email protected] today!
This information is taken from sources deemed to be reliable. The Wearing Parrott Team does not guarantee accuracy; we recommend information be validated independently.
---
Read more articles by the Wearing-Parrott team –
The Rick Wearing & Sandra Parrott Team are now offering immoviewer Virtual Tours
The Rick Wearing & Sandra Parrott Team: A tranquil retreat on East Waseosa Lake Road
The Rick Wearing & Sandra Parrott Team: The view is grand at Grandview!
The Rick Wearing & Sandra Parrott Team: Multiple offers a reality as local real estate market heats up
The Rick Wearing & Sandra Parrott Team: Spotlight on Hidden Valley
The Rick Wearing & Sandra Parrott team shines a spotlight on Lakewood Park
The Rick Wearing & Sandra Parrott team shine a spotlight on Meadow Park
The Rick Wearing  Sandra Parrott team: The importance of pricing your property properly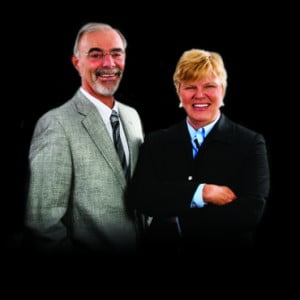 When you are ready to buy or sell your home, cottage or condo, you want a team whose expert advice you can trust and count on. Achieving your real estate dreams begins with an in-depth conversation about your wants and needs. The Wearing-Parrott team not only provides over 55 years of combined experience helping their clients, they believe in the power of listening too. You will be center stage through the entire process. Contact us to set up an obligation-free appointment, and find out how you can put our real estate team and experience to work for you.
Please call 705-788-3535 or email us at:  [email protected]  today!