Got Bad Breath?
Many people experience bad breath from time to time, depending on what they had for lunch or that morning coffee. These are easily fixed with gum or mints. However, if you feel you have constant bad breath, there may be more hiding under the surface. 
The term Halitosis was coined by George Lambert in 1921. Combining the latin word for breath "Halitus" and the medical ending "osis," Lambert was the son of Listerine's founder. 
The main cause for constant bad breath or Halitosis is bacteria on your tongue and in your gums. It can be a sign that you have gum disease, and often a dental cleaning is the first step to resolve it. Removing the bad bacteria from the gums will greatly reduce the smell. 
What can you do at home? 
Regular brushing, flossing, and rinsing are the best ways to reduce Halitosis. Also,  brushing or scraping your tongue will help. When advising patients of the best products to use, I tell them any toothpaste will help, but I especially tell them to pick one with fluoride to also help reduce cavities. 
For people who are on the run and can never find time to floss, I advise them to get a bag of "Placker" type flossers. These can be easily used while on the run or in the car. In fact, I personally always try to keep a spare in my back pocket! 
When it comes to mouth rinses, Listerine Total Care is the top of the list. Listerine has that burn that anyone who has ever tried it will know. However, few people know it isn't the alcohol in the Listerine that kills the bad breath bacteria. It's actually the essential oils that are dissolved in the alcohol that do the work! Most of Listerine's products will kill the bacteria, but the Total Care also contains fluoride to reduce cavities, making it my most recommended. 
When it comes to gum or mints, I always recommend products with "Xylitol" as the sweetener, such as Pur gum. Bacteria need sugar to live. When you use xylitol, it actually staves the bacteria and even reduces their numbers in your mouth.
If you are having issues with bad breath, don't hesitate to book your free 15 minute consult! Please give us a call 705-788-0404. For more information visit the Main Street Dental Centre website.
You may also be interested in these articles by Dr. Chris Pearce of Main Street Dental:
Cavities: The causes and ways to prevent them!
Protecting yourself against gum disease.
What is a root canal?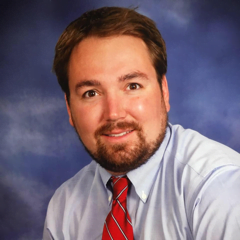 Dr. Christopher Pearce grew up in Muskoka, attending V.K. Greer and Huntsville High School. He then traveled to Virginia for his Degree in Biology. From there Dr. Pearce attended University of Detroit Mercy School Of Dentistry. Finishing his training in 2012 Dr. Pearce worked in the heart of Flint Michigan helping low income families with government-funded dental care. In November 2013 Dr. Pearce returned to his hometown of Huntsville to take over Main Street Dental Centre. Since his return Dr. Pearce has enjoyed sponsoring many sports teams and playing hockey in the local men's league. Dr. Pearce met his wife Meagan in the Spring of 2014 and they were married August 13th 2016. They recently have had the joy of their first son born August 19th 2017, Clark Christopher Pearce.