Every week, I will be profiling an extraordinary human being who lives in our community. If you know someone who is doing something interesting with their life, I want to hear about it. Send me an email at [email protected]
Wendy Martin is a lucky woman. She gets to do what she loves and earn a living from it.
As a yoga teacher for 13 years, she teaches at Ahimsa and also owns and operates its sister studio Sacred Breath Yoga. She has a lot to say about the art of practice. It was through yoga that she learned to balance a busy life as a mother of three children.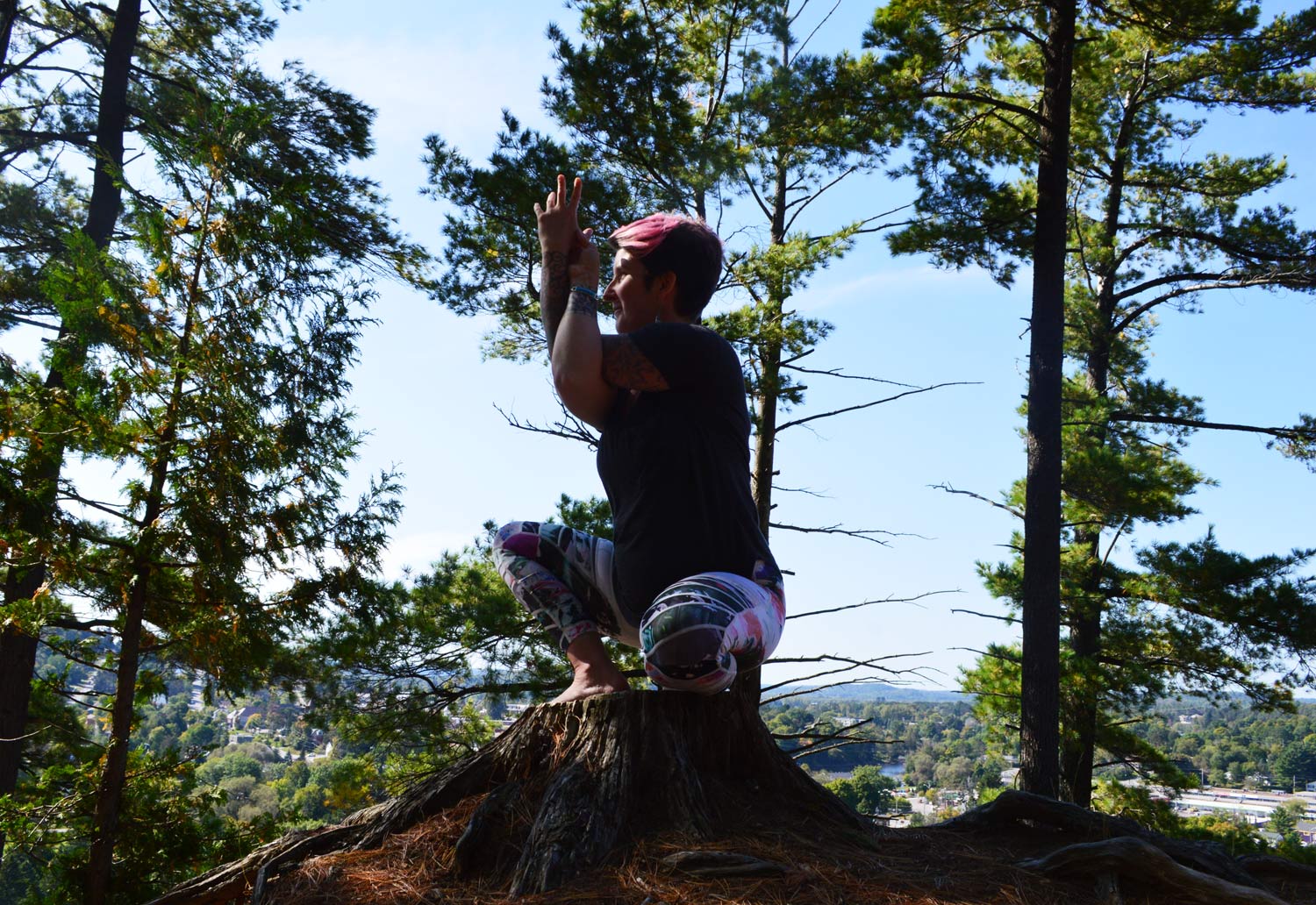 At first glance you can tell she's cool. She has a funky hairdo. She's petite and she carries herself with an air of being calm and collected.
Martin lives and breathes yoga. And she talks passionately about it, too. What started as something she simply wanted to do for fun turned into something she simply can't live without.
"Yoga gives us time and space in life to pause and disconnect and turn down the static noise of life," Martin says. "And then we have more capacity to cope with the things we've created for ourselves. There's a lot to be said about the physical practice about yoga. On the outside, we see people kicking up into handstands and shape shifting their bodies in many different ways, but really that's secondary. We get so wound up in our lives that if we don't diffuse from it, it makes the physical body that much more tense. When you stretch and release, you have more space."
Her love for yoga has taken her across the world. She's been to retreats in Costa Rica, Cuba and Mexico. In just nine days she's heading to Santorini, Greece with three other local women and seven others from the United States where she will be the featured yoga teacher at a nine-day retreat. Over the last year, she has been planning the trip with Yoga Adventures Worldwide founder Christina Thomas, who she met while attending one of Thomas's retreats in Mexico.
In light of recently spending 600 hours helping to train eight yoga teachers over a a 16-month period, it's safe to say that Martin is ready for her big trip.
"My goal for Huntsville's yoga community is to be able to offer one or two destination retreats a year, where clients from here can safely book a retreat and go deeper into their practice and travel."
"One of the highlights of going to retreats is that you meet people from all over the world, complete strangers, and after eight days you've had these authentic interactions. When you go to a retreat, you go because you love yoga. You know it's not going to be a huge, crazy party. You're on a retreat, with no pressures of life. People come away much deeper in practice and much more connected to themselves."
The group will be immersed in yoga twice a day every day and an aromatherapy element has been woven into the agenda, which Martin says she's really looking forward to. There's a lot of other things she's excited about and getting the chance to explore some of the island's rich, spiritual history is just one of them. A sunset boat tour, snorkeling, visiting a volcano and hot springs and getting the opportunity to take in some of Greece's breathtaking architecture will be just some of the highlights.
"My goal for Huntsville's yoga community is to be able to offer one or two destination retreats a year, where clients from here can safely book a retreat and go deeper into their practice and travel."
In the meantime, Martin will continue to do what she does best. "I try to do yoga every day," she says. "Sometimes it's longer, sometimes it's much shorter but I do a little bit of something every day… What the day allows for."