By Don McCormick
Getting a little bored with your daily runs? Maybe you'd like to join local chiropractor and long distance runner Chad Barber on his next big outing—the Yukon Arctic Ultra.
"This is a 100-mile continuous footrace out of Whitehorse, Yukon starting January 30, 2020," explains Barber. "It's the middle of the winter—the coldest time of the year up there (-45C)—and you tow all your gear, clothes, and food behind you. You have to be completely self-supported for the 72 hours allotted to the race."
Well, perhaps it's not totally self-supported—there are three checkpoints where they check you out very carefully before they allow you to continue.
The course is on a snowmobile trail—the same trail as the Yukon Quest Dogsled Race—along the Yukon River. The course is sometimes on the river and sometimes in the wilderness beside the river.
And, if that does not challenge you enough, there is a 300-mile version of the event! There will almost certainly be space for you to enter as there are only 19 currently registered for the 100-mile event and 24 in the 300-mile event.
The nature of the event is best be described by Whitehorse resident Gillian Smith, someone who has done a 688-km version of this event. "I think this race has more to do with mental strength rather than fitness (obviously you need fitness)," says Smith. "The people that sign up for this race are extremely fit individuals but this race is very unique. I think it's the distance between check points, the darkness, the lack of people. You are completely isolated and tired. It's extremely quiet, and there is a very high potential that you won't see anyone for more than 12 hours, usually longer. You are literally by yourself, usually in the dark moving way slower than you think in a freaking tree tunnel that has no end. Seriously. Oh, and there wolf tracks everywhere. And it's cold, it could be extremely cold."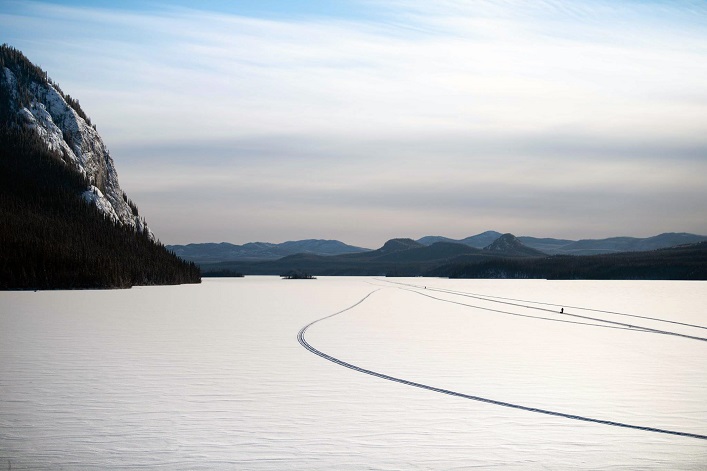 What would attract someone who is basically a long-distance runner—50 and 100-mile races—to do an event like this?
"It's an adventure that allows a great connection to nature and to the land," says Barber. "It's a different kind of challenge with more factors in it. It's as much about survival and gear as it is about fitness and being able to keep going. The scenery is spectacular, the mountains are nice, the trails are great, it's usually very cold and sunny and crisp."
Preparing for his events has its challenges. Barber is a full-time chiropractor and part-owner of the Reactivate Muskoka Sport and Rehabilitation Clinic in Huntsville. His wife is also a runner and needs time for her training. Together they have three young children to parent. "I've become efficient at finding time to train—lunches, before the kids wake up and after they go to bed—that doesn't disrupt family time," says Barber. And he is quick to add that, "my wife is extremely supportive of my efforts. Without her support I would not be able to do this."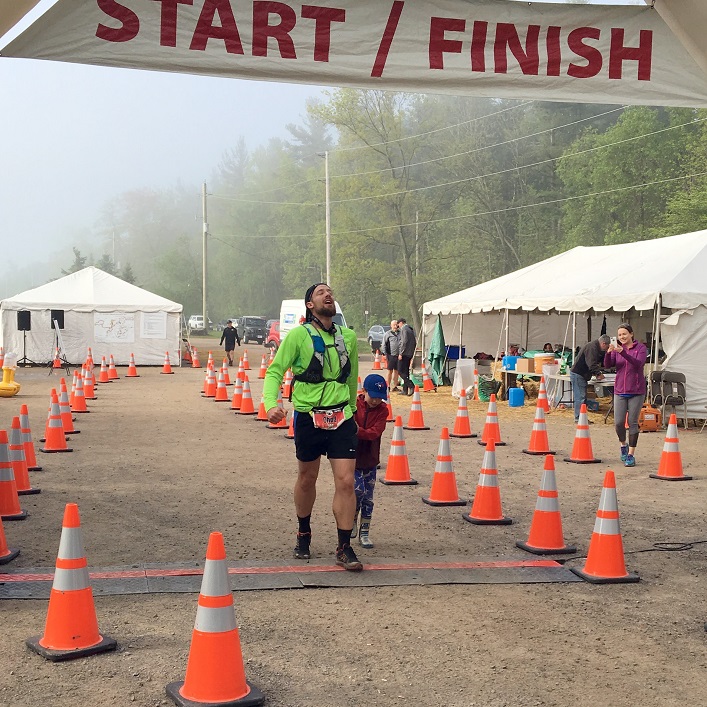 Nutrition on these long events is very important but this event has many new challenges. "I can't carry anything that can't be eaten when it's frozen," explains Barber. "There'll be a lot of dehydrated foods so you carry a stove and fuel with you, and you stop and boil some water and have a dehydrated meal."
"The equipment [sled, sleeping bags, clothing] will be very important," adds Barber. "They have very strict equipment standards in order to keep you safe. I've been doing a lot of research on equipment and clothing."
If it's an adventure Barber is looking for, he has certainly chosen a big one. Maybe that daily run isn't so boring after all.
Don't miss out on Doppler!
Sign up here to receive our email digest with links to our most recent stories.
Local news in your inbox three times per week!